2020 Mazda 3 Premium Hatch polymetal gray over red/blk
I saw this on another cx 30 forum.
I love Love LOVE this auto and the wheel cladding was just a bit too much.. Had a hotrod body shop paint the cladding white and also took the liberty to paint the brake calipers RED. The look of the car looks a bit more grounded with the bold black just on the bottom. That's just me....YMMV... mitch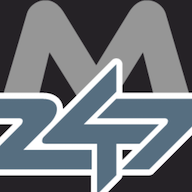 www.mazdas247.com
.Combined with the European ride height it would look even better.